Summer is already here and the arts and music scene is buzzing with activity.  It was just the other day that we saw the Vancouver International Jazz Festival happening during the Canadian weekend. Attended by many, it was just a glimpse of what Vancouver has to offer – and Vancouver Island isn't far behind!
Today, we are going to list out the musical events taking place over summer in Vancouver Island.
So get ready for some awesome numbers!
Amazing summer eve at at Butchart Gardens
The two-month carnival featuring music legends will go on till September 1. The shows will be arranged at Butchart Gardens and you have to pay admission fees. You can catch great artists like lan Doyle of Great Big Sea on July 18, Cecile Doo-Kingue on July 23 and Stephen Fearing on July 25.
You should look to book your tickets early on to get assured entry to the park.
Rock The Shores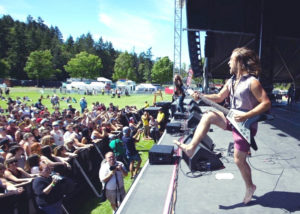 Rock The Shores music festival will be held at Recreation lower fields and Westshore Parks from July 13 to 15. The three days of musical extravaganza will see artists like Brian Wilson of the Beach Boys, Bahamas, X Ambassadors and the Sheepdogs.
We are expecting a huge footfall and a happy crowd.
Vancouver Island Music Festival
We have the impressive Vancouver Island Music Festival on the same dates as Rock the Shores, July 13 to 15. We know it's going to be a hard choice to decide between the two so let's see a few artists from the lineup.
The weekend will feature the renowned Ry Cooder; Arlo Guthrie the great storyteller cum singer and the fabulous band Walk Off The Earth. Both young and old are going to be there so tickets will be selling out fast!
Phillips Backyard Weekender
The Phillips Backyard Weekender is going to hold over July 20 to 22 and packed with bright music stars. You shake your legs to the tunes of DJ Shub, Slim Sandy, and the Hillybilly Boppers, and get swayed along with Keys N Krates, Moontricks, Dessa and Reggie Watts.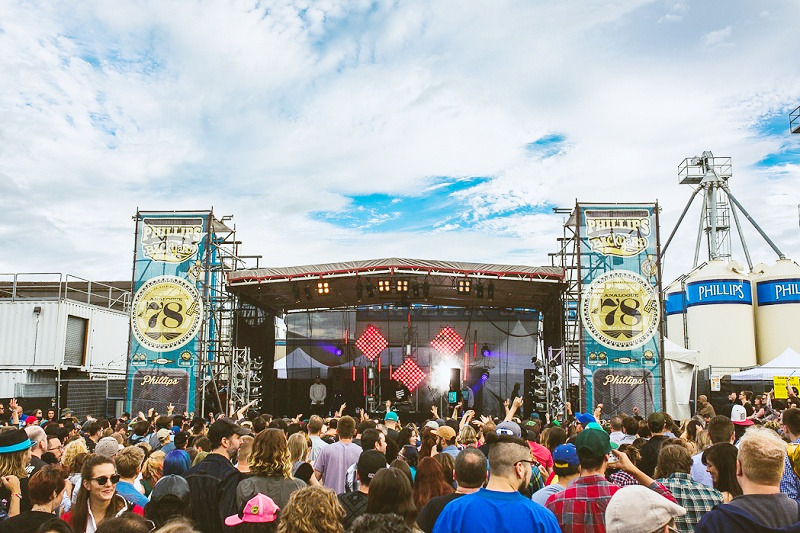 The grand finale features The Revolution, Kelis and Hollie Cook so all three days are going to be fun filled.
Sunfest Country Music Festival
Head over to Vancouver Island's biggest music festival at Sunfest from August 2 to 5. The multi-stage paid music concert is heavily attended by music lovers from all over Canada and you can even camp on the event grounds!
The lineup for 2018 includes Eric Church, Midland, Rollin' Trainwreck, Cara Bateman, Brett Young, Meghan Patrick, Ryan Laird, The Tumblin' Dice, Dallas Smith, Emerson Drive, Lindsay Elzinga and Jojo Mason. Tickets are already on sale and not going to last long!
Victoria Fringe Theatre Festival
This is not actually a music event though you get to see musicals along with drama, dance, comedy, theatre and more shows at the Victoria Fringe Theatre Festival. It's going to the 31st year for the festival which will have 330 performers, 350 artists and 58 shows from August 22 to September 2.